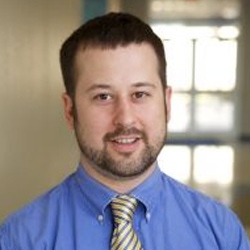 David Wagner
Principal | IDEA College Preparatory North Mission
Mission, TX
This past year DeAlba Math Center helped our most struggling students in mathematics reach gains they have not seen before. After our 2nd benchmark of the year, over 75% of our students reached their goals that were set from benchmark to benchmark.
The goals were set after the first benchmark and were individualized so that students would improve their scores by 25% gap closure, which means, if a student scored a 40%, then they would improve their score by 25% of the missing score (i.e. 25% of (100-40)). This is a challenging goal and students would not have met it without the support of DeAlba Math Center.
I can say this confidently because students walked out of tutoring knowing whether they mastered an objective. For example, student X once told me "I enjoy coming to tutoring after school because it helped me master proportions." Students had a high volume of practice every time the DeAlba Math Center were tutoring in the classroom.
The materials that we received from DeAlba Math Center were directly aligned to the STAAR and I saw problems that were at a more difficult level than STAAR at times. This was powerful because it would challenge the commended performance level students, too.
There were multiple times throughout the year that our 6th grade math teacher commented "I love this review packet" or "The guidance in teaching while highlighting concepts with color coding is very beneficial for our kids. I see a lot of improvement in student's scores over this objective (which was an objective students struggled with on their benchmark/IA)."
My name is Christie De Leon and I am an Algebra I teacher at IDEA College Prep Edinburg. I have been working with DeAlba Math Center the past two years at my campus. DeAlba Math Center's materials are a pedagogically sound, strongly STAAR aligned, and tailored to individual teachers.
I have loved the opportunity to work with DeAlba Math Center over the past two years. My first year, they helped me by producing STAAR aligned practice materials related to each of my units or exams- each problem set contains "I Do" and "You Do" sections which allows the teacher to model a problem and think aloud and then allows the students to try a similar problem to practice individually. They created additional materials and worked with a small tutoring group of my critical struggling students the last few weeks before STAAR which contributed to a 95% passing rate for my students in 2014 – 2015!
This year we wanted to try a mastery machine approach with our students. The DeAlba Math Center created three separate quizzes aligned to each of the new TEKS on the Algebra I STAAR. These materials were challenging at a level that allowed teachers to stretch students and over prepare them for the test, or focus only a readiness TEKS to target struggling students, however the teacher felt best suited the students' needs. The three-quiz format allowed students to analyze their mistakes and retake the quizzes, or for the teacher to use one quiz as a guided practice assignment subsequent quizzes as assessments. They also provided scaffolded skills sections aligned to each category.
One of the final resource that saved me large amounts of time were the reviews that they would create. I would provide them with a test and they would create large reviews with twice as many problems for the teachers on our campus contained. This allowed me to focus on selecting problems and crafting my explanations instead of writing problems.
I loved working with DeAlba Math Center and their resources allowed me to use my time in a more effective way catering to what students needed instead of having to create my own problems or spend time writing answers choices to align to multiple choice assessments. These problems are high quality and I would recommend them to anyone.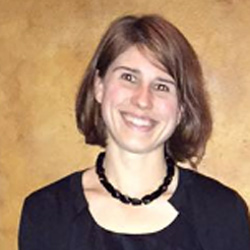 Christie De Leon
Algebra I Teacher
Edinburg, TX
Nadya Zamarripa
Algebra II Teacher
IDEA Edinburg College Prep
I am a teacher at IDEA Edinburg CP, and I've been teaching with IDEA for 6+ years now. Throughout my time teaching, I am constantly on the hunt for an innovative program that not only matches the curriculum set by the state, but one that also challenges my students. I have found that with the Math Practice Resource Program set by DeAlba Math Center, my students were intrigued by the similarities the problems had to everyday life, and its benefit to them on their ACT's. My administration loved the program for its flexibility to teach alongside the TEKS, and the students had no problem transitioning from DeAlba Math Center's program to the material set by my district.
The Foldable worksheets and Skills handouts not only gave students who learn at different paces the ability to understand the same objective, but it allowed me to see which student needed more one on one time outside of class. The quizzes and benchmarks also paved the way towards our STAAR exam. With a constant approach to timed assessments and quick feedback, my class was well prepared for the rigor of STAAR.
I highly recommend the products issued by the DeAlba Math Center, and offer my testimonial as an example of what outside resources can do to help your students achieve success.
For the past two years DeAlba Math Center has provided me with supplemental materials, math resources, intervention group tutoring, data analysis, and staff development. My favorite resource being foldables for the use with my interactive notebook.
These foldables were filled with key points, examples, and necessary vocabulary for a specific TEKS. With all of the tools that DeAlba Math Center provided, including aligned study guides for district benchmarks and TEKS aligned resources for the STAAR, 100% of my students reached growth. Additionally on our last cumulative benchmark, 90% of students were projected to pass the STAAR exam.
Without the support from their personnel my students would not have been successful this past year. A BIG thank you to DeAlba Math Center for helping sixth grade CHANGE THE GAME, CHANGE THE WORLD."
Miss Kenieka Mosley
Math Pre-AP Teacher
Donna, TX
Roxanna Menchaca
7th Grade Math
Donna, TX
Using DeAlba Math Center's resources this year, have brought great benefit specifically to the students who often struggle in Math. This year I had the opportunity of using foldables, benchmarks, quizzes, and skills handouts. Through their skills handouts and support, my students were able to learn the basic skills gaps that they had.
The foldables provided my students an opportunity to look forward to something other than worksheets. The foldables were set up in a manner that allowed space for student visuals. In all, materials and resources are all aligned to the TEKS and rigor of the STAAR. Because of the expertise in the content and their experience as teachers, DeAlba Math Center creates resources for teachers that are extremely helpful and student friendly. Their credentials are a perfect combination hence the materials provided to teachers are of high quality.
In addition to the resources provided by them my students received interventions and helped them grow in many objectives. The DeAlba Math Center is full of compassionate, intelligent, caring, humble, but most importantly dedicated people who always have the students in mind 100 percent of the time. Their ideology in Math lays on a strong foundation that all students are capable of learning Math at their own pace and in their own mannerism.
Whether it is resources or direct help that you are seeking from the DeAlba Math Center, you can expect nothing but the best.
During the 2014-2015 and 2015-2016 school years, I was able to work with DeAlba Math Center very closely. Throughout those two years I had them provide training and resources to both teachers and myself. One can actually say that they completed all prep-work for teachers, something unbelievable! I oversaw an intervention program for my campus as well as oversaw the math department and trainings, specifically 6th-8th grade mathematics- including Algebra of course.
The format DeAlba Math Center used to help my teachers target students in all populations and levels was surprising because it addressed every level from basic to rigorous, something almost impossible to get done; however, DeAlba Math Center got it done. They emphasized and aligned TEKS in such a manner that students were getting 100% of the instruction needed, very individualized as well. Their instruction method included so many different approaches: Quizzes, Handouts, Foldables, Benchmarks, highlighters, and too many efficient strategies to mention.
Not only was DeAlba Math Center's teaching approaches efficient, but they were also quick. It gave our campus tremendous results; we held the top places in our district.
Working with DeAlba Math Center is phenomenal!
Abraham Lopez
Individualized Learning Specialist
Idea Edinburg College Prep
Melissa Franklin
Pre Algebra Teacher | IDEA College
Preparatory Edinburg
Edinburg, TX
I love working with DeAlba Math Center! Their resources and strategies are easy to use and teach. They offer color-coding by objectives and answer keys for all resources with so much detail. They take the stress out of planning and finding aligned material to get students ready for STAAR testing. I have worked with the DeAlba Math Center for 2 years now. In 1 year alone, my teaching improved so much that my data jumped from 63% to 72% in December and from 72% to 89% in February. I could not have done it without her help!
My students loved the guided practices offered through DeAlba Math Center. They always seemed to be extra confident when we reviewed before major exams with her resources. Students would often say that district assessment reminded them of easy pop quizzes.
I would highly recommend DeAlba Math Center products and resources for anyone who wants aligned math resources, without having to stress about making multiple quizzes, planning interactive lessons & foldable, or preparing multiple answer keys.